"I began working with Greg in early 2010 and massage therapy has now become a regular staple to my training and recovery routine. Greg goes out of his way to address specifically the athlete's needs and Greg's techniques have significantly sped the recovery process which has attributed to a very successful race season. Greg is by far the best massage therapist in the Greater Pittsburgh region."
~Chad Holderbaum - Professional Triathlete and USA Triathlon Coach
---
I would highly recommend Greg Babiak LMT of Peak Form Massage to any athlete in the Pittsburgh area looking for a very knowledgeable, thorough massage therapist!
Because Greg is an athlete himself, he knows specifically what areas to work on and what muscle groups to target. His attention to detail and willingness to trouble shoot as needed to get the best end result is what makes him stand out. Greg is very giving of his time and accommodates appointments that best work for you. He's adjusted his schedule on more than one occasion to get me in!
As a triathlete with a high volume training load, I'm not sure what I would do without Greg! He has kept me healthy and training well through some 30+ hour training weeks and a busy summer racing schedule. I knew after my first massage with Greg that I had found a real gem and will continue to be treated by him!
Beth Shutt - Professional Triathlete
---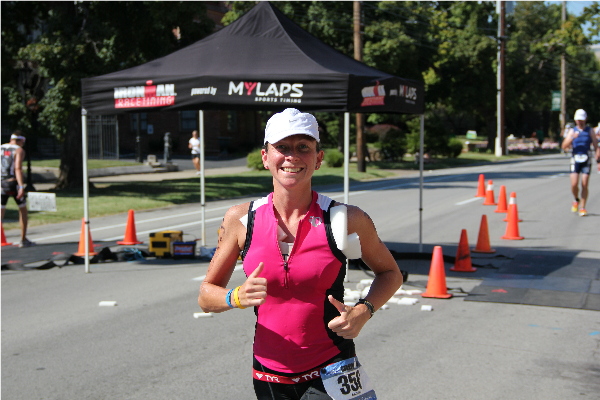 "Peak Form has been the solution to all my long term training needs. As a Triathlete and personal trainer, I understand the needs of injury prevention and recovery. Lone Serenity understands that too. I am very impressed with the focus on personal attention to my own needs during training and constant feedback during each session. I always feel relaxed, healed, and rejuvenated after Lone Serenity. I have been to many Sports Massage Therapists before, but Lone Serenity has unique qualities. The ability to find troubled areas and work them out so I feel ready to train again is priceless. Lone Serenity was a key factor to keep me injury free during my first Ironman inLouisville,Kentucky, 2011. Thank you, Lone Serenity!"
~Kamden Hoffmann - Triathlete, Personal Trainer, Coach, Ironman
---

"When I was primarily running marathons before becoming a triathlete, I quickly realized the necessity of sports massage therapy for recovery and injury prevention. I had the same wonderful massage therapist for five years before moving to the Pittsburgh area and was devastated at the thought of finding a new one. As a procrastinator, it took me a while to seek one out, as I only go to a therapist after receiving recommendations, and was referred to Greg. I acquired several trouble spots from being away from massage therapy while continuing to train during my procrastination and was wondering how I was ever going to train long distance again before finding Greg. After my first session, I felt I could go out and run 20 miles. I didn't think I would ever find a better massage therapist than the one I had for five years until I met Greg. I travel an hour to see him, and it is worth every second of travel. Greg takes the time to know you and your training, and works any problem areas by several different methods. He is also dedicated to your well being in suggesting ways to keep yourself injury free. Greg's anatomy knowledge, experience and expertise cannot be beaten."
Anita Werner - Marathoner & Triathlete
Best opening-up right before a race and best sports massage I have ever had!!! Greg really knows the body, experience and application, great work.
Craig J Cozza - Owner of Pro Bikes, Pittsburgh, PA
______________________________________________
Greg was the first therapist I encountered that gave me spot-on, fantastic deep-tissue massage. His pressure level was perfect, and the results/relief lasted beyond the session itself. He also offered tips and demonstrated stretching exercises that eased my muscle tension between massages.
Jennifer Fitzgerald